Contact us at 800-344-5342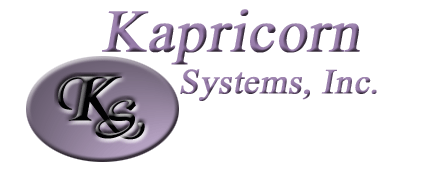 Kapricorn Systems, Inc. services all of Pennsylvania, Maryland, Ohio, West Virginia, New York and New Jersey.
Intuitive Practice Management Software
Proper HIPAA Compliant Network Setup
Phases that every dental practice will need to address if they have not done so already.
Ensuring that your network not only performs at an optimum level but also making sure that all the necessary security is in place to protect your patients' electronic health information from potential physical, network intrusion, malware or virus theft.
In today's dental field there are only a handfull of practice management software programs that can properly handle all the aspects of your practice from appointment schedulinig, front desk patient check in, clinical notes and charting applications, recalls, insurance submission and patient billing. Open Dental is one of these programs that does all of this very well and is easy for the staff to use.
Once you have made the decision to incorporate the proper software and hardware to your practice you now need to make one if not the most important decision for you and your staff. Who is going to support all of this and how well can they do it based on their experience working with all of the software and hardware being tied together? Kapricorn Systems, Inc. has over 32 years dealing strictly with the verticle denta market with a proven track record as a "one phone call company" to handle all of your support and service needs under one reasonable monthly rate.
Digital imaging is the direction all dental practices are moving to, eliminating the old ways of film, developing with chemicals, disposal of chemicals and wasted chair time. Digital imaging is not only extremely fast compared to film but it also presents you with a much more diagnostic image and the ability to use software tools for image enhancement, measurements and ease of transmission to referring doctors or insurance companies.
Support & Service For All Your Needs Being Provided By One C

ompany
Implimentation Of Digital Imaging And A Paperless Environment