Contact us at 800-344-5342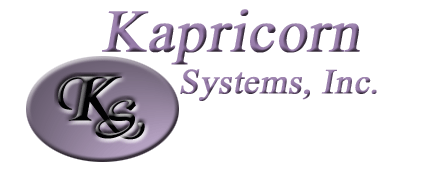 Kapricorn Systems, Inc. services all of Pennsylvania, Maryland, Ohio, West Virginia, New York and New Jersey.
All Points Surrounding
And In Between
Complete Integration Solutions For Todays Dentist

At Kapricorn Systems, Inc. we focus on the individual office and their needs. We are able to integrate existing technology with new technology. We allow you to purchase from a variety of vendors and not be forced to deal with only one product vendor. True integration is having the ability to choose the product you like and have it work with products you already have. We have over 1,400 satisfied clients who have used our services and products to produce a truly integrated environment when others told them it could not be done.
Kapricorn Systems, Inc. is an industry leader in selling and integrating dental and medical technology. We provide the latest in software, hardware, services, supplies and support. Our state-of-the-art support system allows us to offer our expertise to clients world-wide. If you have internet access, we can guide you through training or support directly through your computer. Our goal has always been to exceed customer expectations. This has resulted in high overall customer satisfaction and loyalty. Our existing customers continue to be our best source for new referrals.
Kapricorn Systems, Inc. has been a "pioneer" in dental computerized systems integration since 1984. When you choose Kapricorn Systems, Inc. as your technology provider, you can feel secure in the knowledge that we will be here tomorrow to support the products that we sell today. Our full line of products and services allows us to offer comprehensive integration of all your dental technology needs. You won't have to "source out" certain products or services. This also means that all of your service solutions are just ONE phone call away. You won't hear from a software vendor that your hardware is a problem or from a hardware technician that your networking is not right. We provide the necessary combination of products and services to enhance the profitability of your practice.
95% of the customers earned by Kapricorn Systems, Inc. over the past 32 years are still customers today. This is arguably the highest customer retention rate for this type of business in a very volatile industry over such a long period of time.
Kapricorn Systems, Inc. looks forward to becoming your technology partner in a mutually rewarding business relationship.